Learning
"Wisdom is not a product of schooling, but of the lifelong attempt to acquire it."
-Albert Einstein
B'nai Torah's Hebrew School will begin the year in an online format.
This plan will be reevaluated throughout the year. Further details will be forthcoming, and questions may be directed to Robin Berman at admin@bnaitorah.com or 978-443-2082.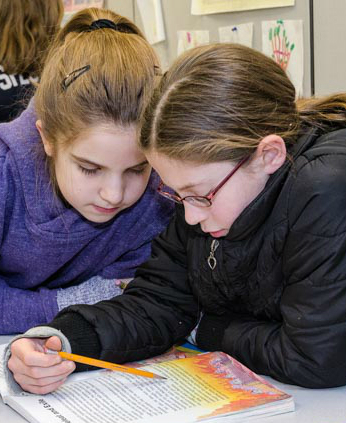 Learning and education are key components of Judaism and they are things we value highly at B'nai Torah. We offer many learning opportunities for both children and adults. Children in kindergarten through grade 7 attend religious school one day a week and study with our experienced teachers who make learning fun. Rabbi Eiduson has developed a post B'nai Mitzvah Program where teenagers learn about the importance of Social Justice and perform community service work. Rabbi Eiduson also leads teens on a number of educational trips throughout the year.
The Adults of our congregation can continue life long learning by attending one of our many Adult Learning Programs, or by joining our Torah Study Group or Book Group. There are so many ways to explore the world and expand one's knowledge while getting to know the other members of the congregation.
Tue, February 7 2023
16 Sh'vat 5783
Tue, February 7 2023 16 Sh'vat 5783