Musical Notes
Musical Notes
By Cantorial Soloist Jodi Blankstein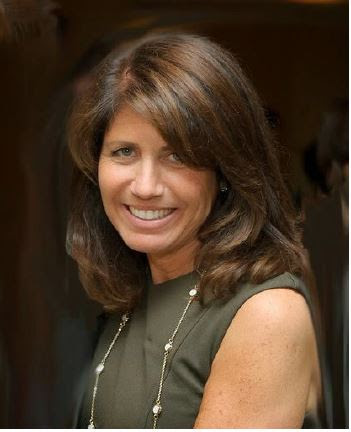 In 2008, I led my first set of High Holiday services with our Rabbi Eiduson at Harvard Hillel within the walls of the grand Memorial Church in Harvard Yard. At this time, I was in my second year of Cantorial School at Hebrew College...still very much a student of prayerful music, with my own Bat Mitzvah service as the only liturgical leadership on my resume. Other than hearing me sing at different Rashi School events over the years, Lisa needed to go on faith and instinct that I could lead soulful music for a congregation of 600 in a meaningful way. When she called to ask me to partner with her for the 5769 Holidays, she told me she would send me a compilation of recordings of musical pieces so that I could learn all of the different Nusach (musical melodies related to certain times of day/year) associated with the Days of Awe. Now, I had not yet had my Nusach classes; they were to be held in my spring semester. I was not there yet!!! I told Lisa that I was not qualified for this important role and that I would be doing her and the congregation a disservice. Lisa did not accept this answer. She saw/heard something in me that I could not yet see in myself. She told me that she would help me with a "crash course" on Nusach and that she would ensure that I would have ample time with recordings to hear and internalize the various musical modes of the High Holy Days. And so, my "on the job" training began. Until Erev Rosh Hashanah, I did not believe that I would be up to the task. Rabbi took a chance on a very green Cantorial Soloist, and the rest is history. After this experience, learning Nusach and other components of prayer within the classroom, took on much more meaning for me. I had experienced these musical modes in their real elements, allowing me to fully grasp their intention outside of the classroom. What a gift. A year and a half later, I began working as the Cantorial Soloist for a temple in RI. By the time I was needed to lead music for their High Holidays, I was fully prepared. I had my classroom knowledge coupled with the invaluable education I had derived from and preparing for the Harvard Hillel pulpit under Lisa's guidance.
The magic of the High Holiday Nusach 13 years later continues today to resonate for me on a very profound level. These very specific sacred musical scales function as a means to separating and highlighting these revered days from the other days of the year. While many of the prayer lyrics remain the same as for our Shabbat worship, the High Holiday Nusach musically paints a hallowed picture for its listeners. We are forced to sit up and take notice.
While it is challenging to accept that we will not be together in the sanctuary again this year as we strive to keep our community safe, we promise that CBT's cherished melodies will come through loud and clear virtually. Our blessed Nusach and esteemed worship in this era of Covid will be even more underscored as we convey virtually the majestic essence of our Yamim Norim, our Days of Awe.
I wish you all a Shana Tova Oom'tooka, a good and sweet year. May we be healthy and happy and may we be in a spiritual mindset to let our High Holiday Nusach and prayer resonate within us so that we feel deeply the heart of our worship.
B'Shalom,
Jodi

Learn More about Jodi Blankstein's music, including her most recentCD entitled Lifted.
Mon, January 24 2022
22 Sh'vat 5782
Mon, January 24 2022 22 Sh'vat 5782