Musical Notes 2019-01
Musical Notes
By Cantorial Soloist Jodi Blankstein
January 2019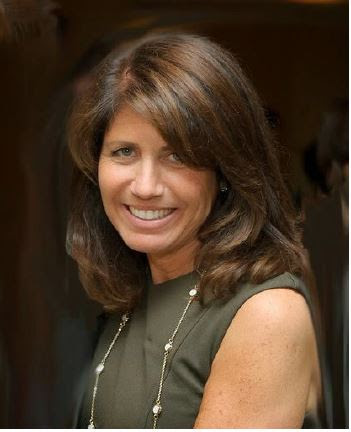 Over the past seven months. I have been swept up in the magic that is Congregation B'nai Torah. Every week, Rabbi Eiduson and I have the real pleasure of developing and executing together musical and prayerful programing. As we plan our services, we are always mindful of how we may best inspire and engage all of you so that the liturgy is most accessible. To that end, we have some very special services coming up in January.
On January 4th at 6:30, our 4th graders will help us to welcome our first Shabbat of 2019 in an uplifting, multigenerational service. This night promises to be rich with song, prayer, story and a whole lot of warmth. The children have learned some wonderful pieces during weekday T'filah that they are eager to share with our community. We are B'nai Torah, children of Torah; come to witness our youngsters serve as our teachers. What could be better??
January 18th is Shabbat Shira, the Sabbath of Song. It is during this Shabbat that we chant Shirat Hayam, the Song of the Sea, found in the parsha (portion) B'shalach in the Book of Exodus. As Moses and the Israelites miraculously pass to freedom, they share their joy and awe in song. The words of Shirat Hayam express their gratitude to G-d and their awareness of their divine liberation at the shore of the Sea of Reeds.
The chanting/singing of Shirat Hayam is quite distinctive. Perhaps to add eloquence and a sense of triumph, the phrases that contain G-d's name are sung with a special melody. One of the verses sung to this festive tune is the Mi Chamocha, our prayer of freedom that is part of our weekday, Shabbat and Festival liturgy. Each time we chant the Mi Chamocha we thank G-d for our miraculous deliverance from Egypt. Those verses in Shirat Hayam without G-d's name are chanted using the traditional cantilation that we hear on a typical Shabbat. Shifting between the traditional cantilation and the special melody creates a uniquely characteristic sound. Come and listen to this triumphal poetic song of thankfulness and faith. Our Shabbat Shira on January 18h at 7PM, will be a primarily musical service: Adam and I are excited to share some soulful songs of freedom. Additionally, our adult choir will join me on some old favorites and our third and fourth graders will share some melodies they have been learning during T'filah. This is a multigenerational community Shabbat service meant to inspire us to embrace our freedom through our voices.
Last, but certainly not least, January 25th at 7PM will be a Kick-Back and Relax / Enviromental Shabbat. My sister, Dr. Lori Siegel, is an environmental engineer. (Some of you may have met her at the HH. She was the other woman in the sanctuary that looked almost exactly like me). In honor of Tu B'shvat (the birthday of the trees), Lori will be coming to CBT to speak about her work in trying to sustain our planet. Adam and I in turn will be weaving in songs highlighting the theme of nature. So come to meet my sister, to learn, and of course to join in joyful music and prayer.
As you can see, we will be wonderfully busy in January at CBT. Please join in the magic!
Gratefully,
Jodi Blankstein
Cantorial Soloist
Wed, May 27 2020
4 Sivan 5780
Wed, May 27 2020 4 Sivan 5780